Podkarpackie Academy of Automotive – Innovative Vocational Education Project
The acronym PAMISZ stands for Podkarpacka Akademia Motoryzacji – Innowacyjne Szkolnictwo Zawodowe (pl).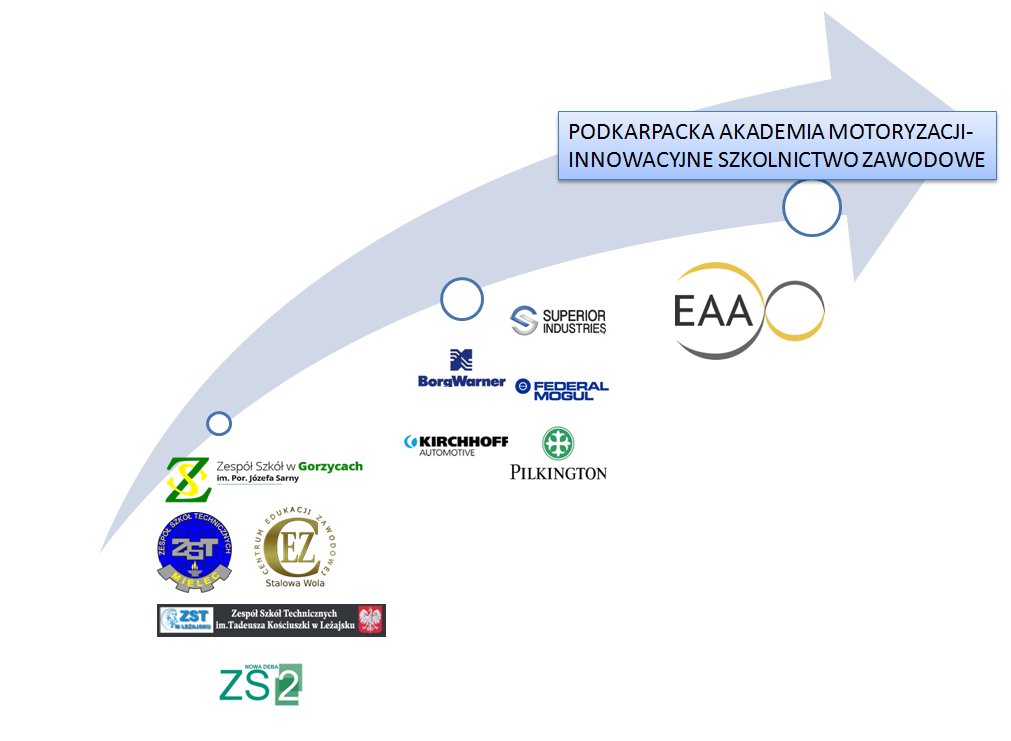 The project was implemented under the co-financing agreement concluded between the Podkarpackie Voivodeship, Voivodeship Labor Office in Rzeszów and East Automotive Alliance Association. It started on September 1, 2018 and will last until September 30, 2020. The objective of the project is to increase the employment of vocational schools' graduates by improving the quality of vocational education and diversifying the offer of schools in the Automotive sector.
The main tasks:
1. Undertaking actions for the modification of the curricula in the occupations of mechanic technician and mechatronics technician – adaptation to the requirements of the labor market (working in groups, bilateral meetings, study visits of teachers in workplaces, visits of representatives of workplaces in schools, participation in the promotion of schools – the so-called "Open school door", creating patron classes);
2. Teacher internships;
3. Internships for students of the modernized field of study;
4. Equipping the workshop in schools.
There are 180 students and 38 teachers from 5 vocational schools participating in the project. The internships are organized by 5 automotive companies in the region of Podkarpackie Voivodeship.